In 2004 I went to Uzbekistan.  It is a closed Muslim nation that border Northern Afghanistan.  It is a former Soviet republic. Here are some pictures of my trip.  God really blessed us on our trip and was in control the entire time.
Below is at the disabled children's orphanage.  The white lines in the background are for the foundation wall that we dug (by hand, hard dry soil) for an exercise pool.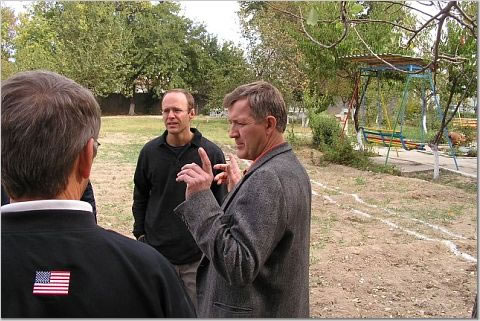 Below is me and a couple of the disabled orphans in a ball pit playing (they pulled on me to get in there with them).
Prior to the orphanage being taken over by a Christian aide worker 6 years ago, this place looked like a war zone, the children did not have names (they were referred to by the state as idiots) and were dying at a rate of 6 per week.  In Uzbekistan if a child is born with any challenges (cripple, downs syndrome, deformed, etc.), they are put in a state facility where the majority of them die of starvation or sickness.  The children are now well cared for, are very happy, have therapy, and the orphanage is clean and nice.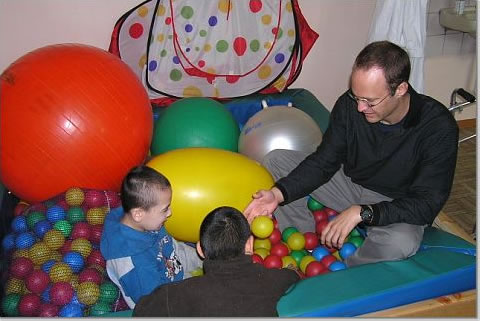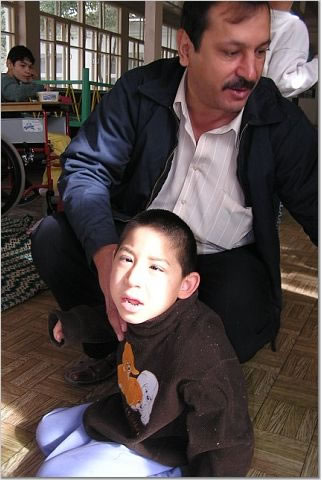 Our team that taught at the business seminar (3 days).  Being a former communist country, the bulk of the people have no idea how to run a business.  We taught about 20 students over 3 days, and formed some great relationships.  We expect several businesses to be launched as a result.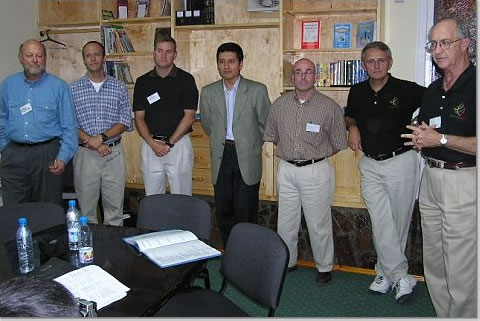 Below is a widow that Jim (the missionary who we visited) cares for.  We brought her food, spent some time with her and prayed for her.  She is Russian, almost blind, and would unfortunately starve if Jim's family didn't take care of her.  She has no family.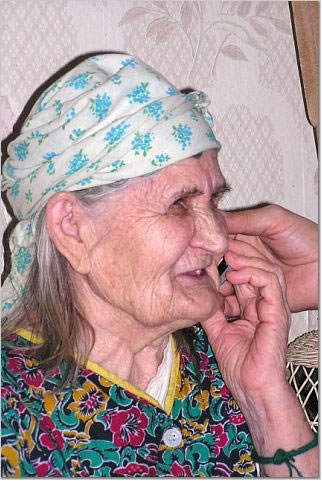 Below is a picture from a Soviet "resort" that we had a missionary conference at (the church is underground and the KGB is very dangerous, many who attended were nervous, and some of these people are veterans of working as aid workers in countries like Afghanistan during the Afghan/Russian war).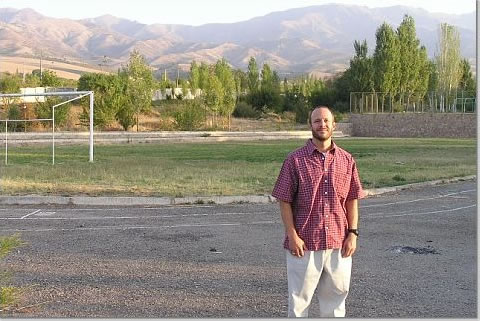 Our room at the "resort".  When you are tired, a blanket layered over plywood can be very comfortable J